Hack Someones Snapchat using Spy Apps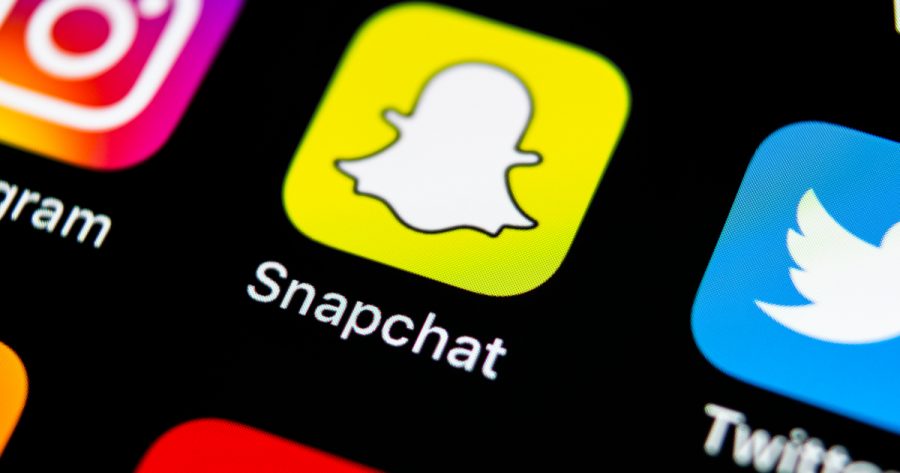 As with any online messenger, it is possible to monitor someone else's Snapchat. It requires some specific instructions to follow. How to spy on Snapchat of the person you are interested in? The easiest way to hack someone else's conversation – is to gain access to the phone and hack the target person's Snapchat with a special spy app. By installing Snapchat Spy app, you can get access to the history of messages, pictures and videos, conversation on Snapchat from smartphones, computer, or tablets. Choosing Snapchat hack app, you should be careful. The hack application should be compatible with the operating system your target device has, and it should have features you may need.
How to Hack Someones Snapchat?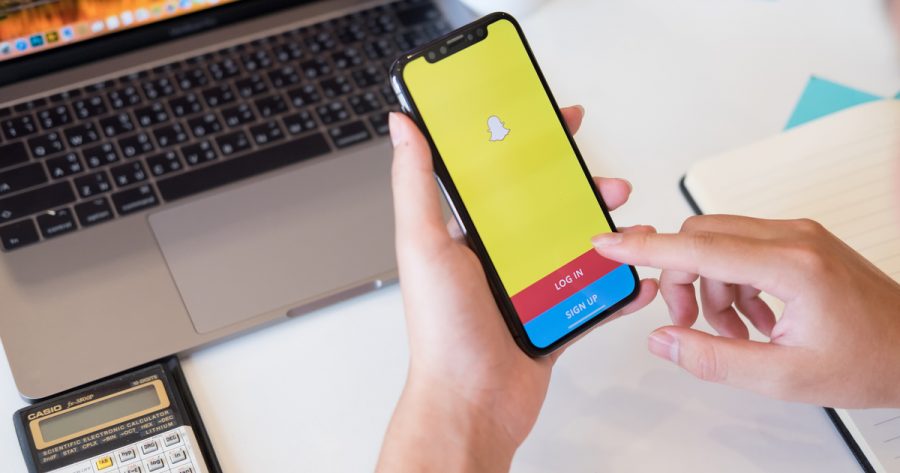 Many people wonder how to hack someones Snapchat and get access to messages and files both sent and received by a person. Owing to modern hack technologies, everything is possible today. To hack someone's Snapchat account, you need to install a spy program on a target device and synchronize it with your account on the official website of the spy app. Voila – you have it up and running. The hack Snapchat solution will not only enable you to hack someones Snapchat pictures but also provide access to information stored on the account.
For those wondering how to hack someones Snapchat, we recommend installing a spy app remotely by sending a person the undetected link for automatic hack program download. In a few seconds, you will get your account synchronized with the target device. From that point on, you will know how to see someone's best friends on Snapchat hack. Data will be automatically sent to the TDS server, where you can review it at any time convenient to you. Every time the user accesses account from his phone, you automatically get a notification. The above hack approach makes the way on how to hack someones Snapchat history easy.
Hack Snapchat Password
An excellent option to hack someone's Snapchat password online is to enable the keylogger feature of the spy program. You will be able to spy on the passwords submitted by a user. The app can be used to hack/ track social media activity of the target on other platforms, including Snapchat. Gaining access to the app, you can hack someone's Snapchat password no survey. In such a way, you can easily log in to the account from any device and see the exchanges of pictures/ videos done through the messenger. It is a comprehensive method of hack someones Snapchat no download no survey. The download and installation of the spy app don't require any specialized knowledge and takes a few minutes. You can find a lot of information on how to hack into someones Snapchat on the internet.
Spy Apps Features That Can Monitor Snapchat
Mobile spy apps have a wide range of functions to spy on different messengers that became a massive part of our everyday life. Let's find out how to find the best applications for Snapchat monitoring. Here are a few main features every top-class spy app can provide you with. Most of them are available at some affordable prices and even free.
Register your contact list and SMS;
Information about calls and surround sound;
Tracking list and task;
Visited sites, photos, and videos;
Monitoring YouTube and social networking;
Monitoring email and Snapchat, Twitter, Facebook, etc.;
Tracking GPS-coordinates to the map;
Get reports on your account;
Remote applications and the phone lock;
The presence of unwanted activity signal;
Hidden camera and screen monitor.
How Can Parents Monitor Childs Text Messages without Them knowing?
Parents who want to know the child's location or monitor the child's phone will be pleasantly surprised. There is a large variety of spyware programs that can do that hack. Today's apps may disclose the location of the target smartphone. They also provide access to messages on Snapchat, photos, videos, and other apps.
Today, even little kids have phones and know how to use them. They know how to send messages, make calls, install an entertainment application; make photos and videos, and share them on Snapchat. This may pose a significant danger to youngsters.
Users that want to use hack apps to spy on Snapchat need to install software on the target cell phone. The hack process is simple and easy to do; all you need is good Internet access and a gadget. Everyone has their reasons to use spy apps. Mostly pursue goals such as taking care of the child, concerns the strange behavior of the couple, or the possibility of leaking company secrets. Let's mark three main categories of users who need to get Snapchat spy app.
You are a parent who is carried about your child and wants to know with whom he communicates.
Your significant other has become too secretive, and you're concerned about that.
You are the head of the company, and you want to spy all calls and SMS of a corporate cell phone.
How to Spy on Snapchat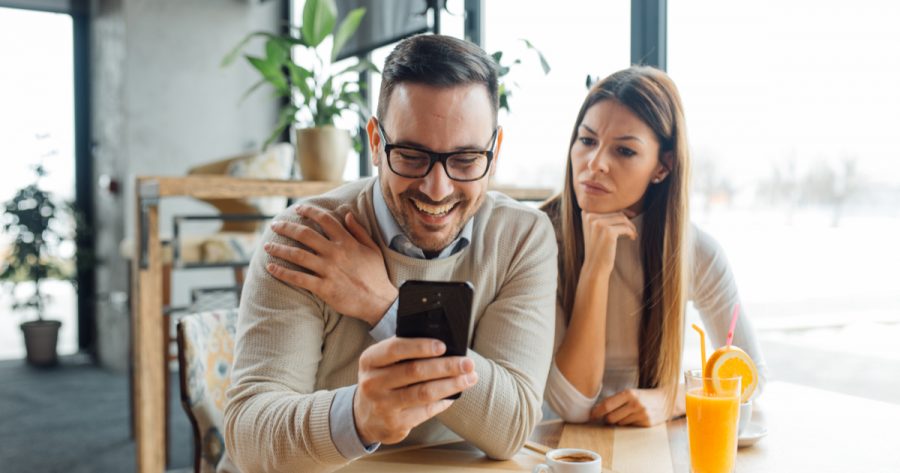 If both of you remove your posts, you will never be able to read or see it. You can read someone else's conversation if you are sure of the availability of this correspondence on the target smartphone. How to do it? It is not a tough task, and every person, even with the minimal experience, can deal with it.
Here is the instruction you need to follow while installing Spy application:
Read a few reliable and full reviews about the most popular and practical apps on the market
Register your account on the official website of the Snapchat spy you've chosen
Get physical access to the target phone you want to spy on
Install the monitor Snapchat app
Set settings in your cabinet and use the control panel to monitor Snapchat remotely
There is nothing scary and complicated in this installation process. But, if you don't have any chance to get access to the target phone, it might become a problem for you if you want to monitor Snapchat. Fortunately, there are a few ways how to spy on Snapchat without installing any programs directly.
How to Monitor Snapchat Without Spy App Installation
Lots of people are asking us how parents can monitor Snapchat without any spy apps. It is not easy but still a beatable challenge. With the help of some specific spying applications, you can still track Snapchat without any installations. Highster Mobile and mSpy are two of those magic spy applications that allow you to track iPhones remotely without installation and even jailbreak. Android phones can't be tracked that easy as they do not have iCloud analogs. So to monitor a Snapchat remotely, you need to follow these simple instructions.
Register your account on the official website of the program you like
Get your target's iPhone password and Apple ID
Enable iCloud on the target phone
Monitor all the tracked data via the control panel
Legal Issues
Usage of Snapchat trackers is not always and not everywhere legal. Some areas are forward and strict about everything, spy, and monitoring. But even those situations have a way out: if you spy on a phone that was purchased by you or it belongs to your kid, you have no problems at all. If you want to spy on your kids Snapchat until he or she is eighteen, you can be calm. There are no risks for you.
The arguments in favor of the spyware applications:
Monitoring call logs, reading messages on Snapchat, view photos and videos, hack the data files.
The ability to hack/ track the location of a target with GPS.
The most important aspect of these spy apps is blocking and deleted unwanted websites or contacts.
Companies that provide these spy apps have excellent and comprehensive customer support.
Top 10 Best Cell Phone Monitoring Apps for Snapchat Monitoring
Here are the ten most popular and practical Snapchat monitoring applications due to our hack experience and various online testimonials.
XNSPY
XNSPY is one of those hack apps you are going to meet in almost every review online. And it is fair due to its high compatibility and hacks qualities. The application works perfect and can satisfy the needs of practically every user out there. You will be amazed by its user-friendly interface and list of helpful features. Snapchat spying and other instant messengers are on the list; the price of the hack program is affordable and would be a great start even for those users with no experience. Prepare for a comfortable hack journey and a successful spy mission with XNSPY.
PhoneSheriff
PhoneSheriff is less popular than mSpy and XNSPY, but more well-known than OwnSpy. It's in-between professional hack applications with expensive submission plans and completely free spy programs. PhoneSheriff has its broad base of users around the world and keeps improving its positions on the market.
And not all of its users even know about one great feature this application has. This program can track iPhones without its installation on the target device; everything is by far more accessible. Yes, just like that super popular mSpy and Highster Mobile. High performance, flexible options, and blocking features make it a perfect choice for everyone.
OwnSpy
Here is something less popular, but still useful. OwnSpy has a name that speaks clearly to every single user. If you want your spy to hack someone's cell phones and tablets, you've got to the right place. OwnSpy is a new and young hack application that can satisfy the needs of various types of customers around the world. It has excellent spy features on board and deals with the toughest spying tasks. In its arsenal you will find:
Instant messengers tracker: WhatsApp, Snapchat, QQ Chat, Skype, etc.
Incoming and outgoing phone calls tracker.
Control over all installed applications of the target device.
Web browser monitoring.
All media files viewing.
Record calls and surroundings in live mode.
Export data.
SMS, MMS, and emails tracking
Taking screenshots
Keylogger feature.
iKeyMonitor
iKeyMonitor is one great advantage over those free and cheap spy applications – it is undetectable. There is no chance a target device owner will realize he or she is on your monitor. iKeyMonitor is entirely compatible with the two most popular operating systems – Android and iOS. You can rely on it and be calm about your confidentiality.
It is easy to track passwords, and any other text data with its help since spyware deals with those instant messengers Skype, WhatsApp, and Snapchat. Additional text messages SMS and emails are available for your constant and remote view. You can count on a unique GPS location tracking feature to identify the area your target is at the moment.
MobiStealth
MobiStealth is a powerful Snapchat tracker with a bunch of other features. It is a perfect hack choice to use on Android devices. The app is among those advanced applications that can deal with instant messengers that are still unavailable among cheaper and free programs. It is easy to use and to install on the target phone. You need to get physical access to the target device and within a few minutes, install the hack application on it.
You may count on those popular features like Snapchat password tracking, logging keystrokes, GPS location tracking, and much more. Everything you need is to register your account on the official website of the hack program. Its control panel will allow you to hack any activity on the target device and be aware of what your kid does and who he communicates with. You may use your account from any browser and any place on the planet remotely to do the hack.
TeenSafe
This hack app is designed for parents who want to check their children and make sure they're safe. It is easy. The app has several essential features, namely, allows you to monitor the activities of different gadgets: incoming and outgoing messages on Snapchat, photos, and videos from Snapchat, Instagram, Twitter, and the Internet, to hack outgoing and incoming calls.
mSpy
mSpy main feature is multi-OS support. Parents use this hack application to hack the mobile devices of their children. They can monitor the Internet usage of the devices their children, to hack messages, watch photos and videos to keep track of bookmarks, browser history, and block websites.
FlexiSpy
Flexispy is compatible with various operating systems, including Android. This hack tool allows you to track correspondence of your children or employees in the messenger, viewing videos and photos, the interception and recording of phone conversations.
Mobile Spy
Mobile Spy is the simplest and most reliable among spy apps. Sometimes parents or employers do not want to use complicated tracking programs for monitoring. They prefer easy-to-handle and intuitive spyware to check on their children and employees Snapchat, Facebook, Viber, and other activities.
Highster Mobile
Highster Mobile has a massive advantage over other spy apps. You can choose a service package and pay only once, unlike the others where payments should be carried out, or monthly, or annually. And it is possible to set several gadgets as well.
Using one of the above spy apps, you can hack the Internet activity of your children, read the messages in Viber or Twitter, see photos and videos of Snapchat. Plus, you can learn the secrets of your children from their correspondence in Snapchat, Facebook, or email.
Conclusion
You may think that the easiest way to hack someone else's conversation – is to gain access to the phone and the person's Snapchat. But it is not valid. If you have a short limit of time to do the hack, the only thing you can do is hack the posts and messages, watch photos and videos on a target Snapchat. Most users will never go out of their account, so this would be the easiest hack option. If you want to save conversations and read them later – you can send a file to your email.
But the usage of a spy app makes the entire mission easier and expands your capabilities to the extreme. Let us know if you ever have tried any spy app and if there is your favorite hack solution. Feel free to use the comment section below.