Cell Phone Spyware Detection and Removal Made Easy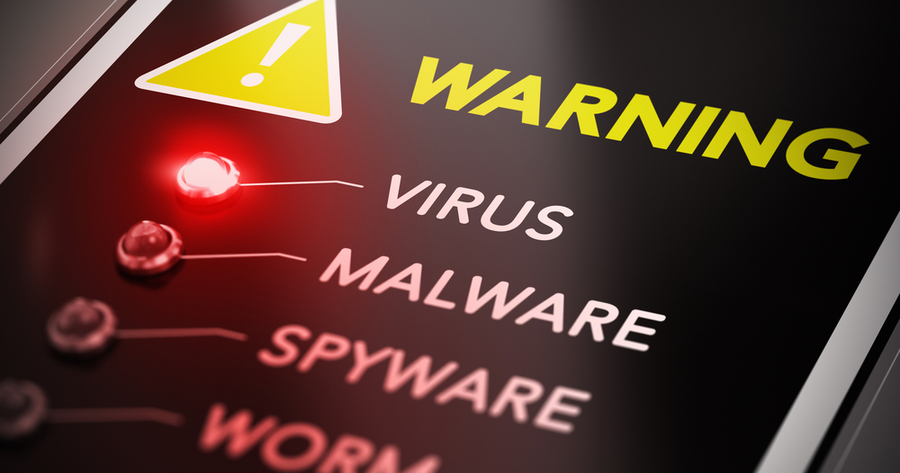 Cell phones and smartphones are a part of our everyday lives, and we can't live without them. They're just so useful, and serve a myriad of different purposes. If you want to check up on the latest news, browse social media, or play a fun game, your smartphone is there for you.
The most overlooked thing about these high devices is their potential to get infected with malicious spyware. Spyware is everywhere and is a dangerous thing. There are also several spy apps in the market today. It uses your equipment to spy on you and your content, meaning that it's a horrible privacy breaching thing.
You can rest assured that there are easy ways out. The natural solutions to spyware problems are provided in this article.
How To Detect Spyware on Your Smartphone?
There are a couple of tell tales that your smartphone is infected by spyware. To make this easy to understand, we've compiled it into a simple list, which goes as follows:
Odd background noise
Shutting off by itself
Shaky battery life, or other battery life maintenance issues
Slow performance
No free space on your phone without reason
Shady inaccessible files
Phone seemingly working on its own
Lighting up without any interaction
If your smartphone is showing any of these symptoms, you might be suffering from some malicious spyware.
Check the Cell Phone Files
If you know your way around your smartphone, you should always check the files on it. Now you could hook it up to your PC and perform some complicated analysis, or simply go to:
Settings > Application Manager > Running Processes on your Android
Settings > Applications > Manage Applications/Running Services on an iPhone
There, look for suspicious software you never installed. Their names can even explicitly contain words like "spy", "monitor", "stealth, etc. Other spy tools are not that obvious, such as Cydia App. The Cydia app is available for iOS, allowing a user to easily install packages on a jailbroken iPhone.
If you're someone who builds apps, you'd also know that security, performance, and the Graphical User Interface are its three main cornerstones. So, when you're creating GUI for software in Python, always ensure that the final product is resistant to attacks from any kind of malware.
Can You Detect Spyware with an Antivirus and Malware Scanning Software?
Antivirus software is a great thing that every modern smartphone should have. Malwarebytes, AVG, and Avast are all available for free, but all of them suffer from the same issue.
They're excellent at removing viruses that they've already programmed to find. They are not going to help you a lot if you're suffering from spyware or hacker infestation within your smartphone. Not handling this issue on time can raise a lot of privacy issues on its own. If you want to remove your cell phone spy, there are other ways to go around it.
How Does Removing Cell Phone Spyware Work?
There are a couple of different methods you can go about removing spyware from your smartphone. They are more comfortable than you might anticipate, and we've yet again decided to split them up into a list for easier readability. Here are three great ways to remove spyware from your phone.
Manual Deletion
Manually handling your problem is perhaps one of the most stringent options available, and is most certainly the toughest methodology on this list. But it's the best way to remove the spyware without potentially damaging any other of your essential pieces of data.
Spyware is tricky, and the logic entails you delete all insight. But sometimes you can have some pretty valuable and sensitive data on your phone, so manually reaching out to the spyware can be your best bet.
That is the hardest methodology on this list, and we strongly recommend you consult a professional if you're not sure what you're doing. Figuring out which file is corrupted by spyware or is spyware in itself can be a tricky endeavor in itself, and require some internal know-how and finesse to handle correctly. IF you mess this up, you can wind up losing some sensitive data instead.
OS Update
Updating the OS of your device is going to significantly increase the chances that your spyware is going to disappear. It will protect your files, all while giving your cellphone a new coat of paint. To simplify the process, we've divided it into two lists for both iOS and Android. Updating your OS removes rooting for Android phones and Jailbreaking for iOS.
iOS
Plug your device into the charger and connect to the internet with Wi-Fi
Go to your settings, then into general, then into the update section
Tap download and install, and then accept the installation
After a short while, your iPhone and iOS will be updated to the latest version, and your spyware problem will be long gone!
Android
Connect to your Wi-Fi
Open your settings, and go into the "About Phone" section
Check for updates, and then click update
Install your software, and give it a few minutes
After a few minutes pass, your phone is going to feel brand new, and spyware-free!
Factory Reset
Factory Resetting your phone should be your last option. If all else fails, this will surely rid you of the pesky spyware. Before you factory reset anything, you want to make sure that you backup all of your information beforehand. It would help if you did this, or all of the information you may have will be lost in the factory reset process.
For Android, you need to follow this sequence:
Settings > General Management > Reset > Factory Reset
When the iPhone is concerned, the process is simpler and goes as follows:
Settings > General > Reset
If you, for some reason, can't reach this setting, or the spyware is so advanced that it's blocking the feature, we advise going for a hard reset – research how to do a hard reset for your phone based on its make and model, as the two are very different. This will surely help you out, don't forget the backup.
How To Protect Your Cell Phone From Spy Apps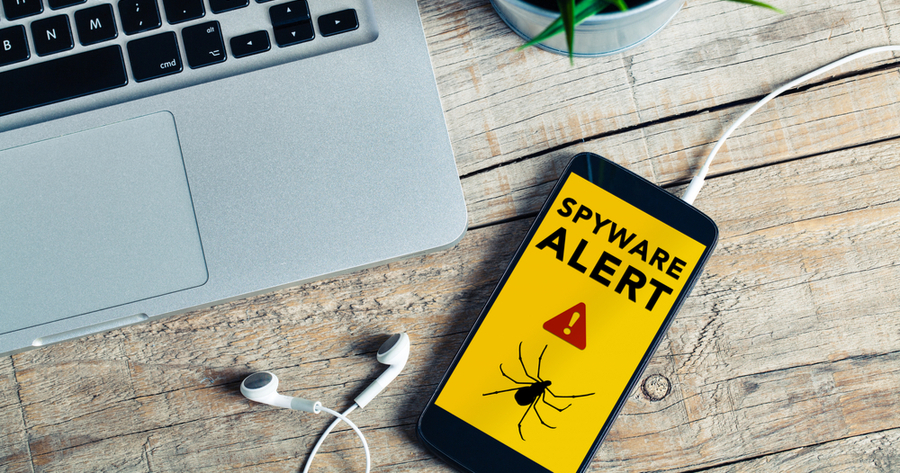 All you need to do is remember the ten golden rules:
Never download from third party sources.
If you feel like you're suffering from monitoring, act swiftly.
Never let someone else handle your phone.
Protect your phone with a password.
Avoid unknown Wi-Fi networks.
Always keep your Bluetooth and Wi-Fi in safe mode.
Update your phone regularly.
Update your antivirus software regularly.
Check regularly for any signs of monitoring.
Monitoring is essential, and monitoring policies usually hide in Terms Of Service.
For Android
Only download from Google Play.
Don't root your phone!
Update your system.
Avoid automatic Google Backups.
For iOS
Do not jailbreak your iPhone!
Update your system.
Be wary of iCloud backups.
In Conclusion
Protecting your smartphone from any malicious hackers and unsolicited monitoring is frankly quite simple; you need to be wary and aware of any possible issues.
Protecting your phone depends on your operating system, and the operating system in question can determine quite a lot of things about the safety standard. If you are a mobile repairing business owner you should try RepairBuddy CRM WordPress Plugin. With all that in mind, educating yourself on the dangers of spyware is integral to the prevention process. To delete or uninstall something manually is not enough.