How to Hack a Twitter Account like a Pro?
With the era of digital technologies, our lives seamlessly and unnoticeably flowed into online space: we read the news, communicate online, study, work online, share our news and emotions. It gives a lot of opportunities, at the same time, it carries many threats. If you are wondering what is your kid doing on Twitter or if your company's data safe, you should check this article. If you are looking for information about how to hack a Twitter account and find out the truth, consider that you've got it, read how to get access to someone's social media accounts here.
---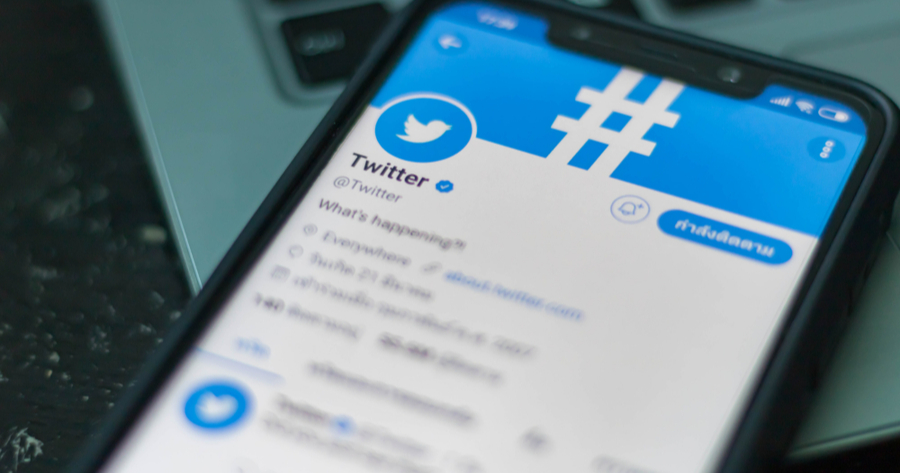 Is It Really Possible to Hack Someone's Twitter?
Yes! Although email and social media services have sophisticated security systems and request the complicated password from the user, we know how to cope with it. And we'll tell you everything about hacking accounts and passwords. Just use a reliable app for Android or iOS. Thanks to modern technologies hacking someone's Twitter account or other social media account is possible today not only for hackers but for average users. You can track someone's phone and we'll show you how to do it.
What Information Will You Get If You Hack Someone's Twitter?
Any social media account can be a source of secrets of a particular person, especially if this social media has a messaging option. If you hack someone's Twitter account, you will get access to all information. You will learn about the profile of the target person, including tweets, pictures, videos, etc. Even if the profile is closed for public view, you will know everything, sounds good, isn't it?
---
Method #1 — How Can You Hack Someone's Twitter Account Like a Hacker?
There are several popular methods that people can use for spying on a Twitter account. Read about them to choose the one which you like the most.
Using Online Twitter Hacking Services
This type of online service makes it possible to hack a Twitter account knowing just username. You shouldn't download any software, one click and you have it, no coding skills are needed. Just visit the website of the service and get the password of the target Twitter account. Follow the next steps:
Visit the site of the hacking service;
Enter the URL of a Twitter account which you want to track;
Press the Go or Start button.
However, be careful. Make sure that the service is reliable because you can find many phishing Twitter tracking websites that will try to steal your personal information.
Hack Twitter Account with a Keylogger
You can use a keylogger to steal the Twitter account password of the target person. Even the strongest password is not a solution against a keylogger. You need to have physical access to the target device because you will have to download and install it. As a bonus, you will get a lot of other important information. You will know all the messages, other texts which were typed using a phone keyboard, you will be aware of all passwords, not the only Twitter password. Find the features of a good keylogger below:
Keystrokes Logging (texts in MS Word, chatting or email);
Logging of Web activities;
Logging of Social media accounts;
Screenshots (some keyloggers are able to send you a screenshot of the screen of the target device at any time you want);
Printing logging (the app will log all names of the documents which are sent to a printer).
This is the list of main features of an average keylogger. However, there are many apps that provide a wide range of additional spy options.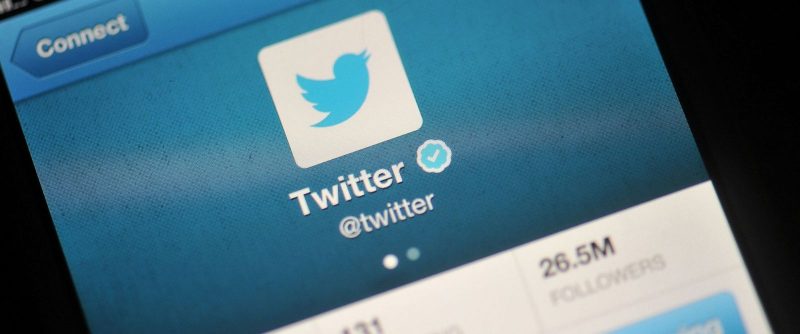 Method #2 — How to Hack a Twitter Qccount without Download, Survey or Coding?
The best methods on how to hack a twitter account from your phone without download, survey or coding definitely presents a hassle-free option with no technicalities. In essence, these methods save your time and you can hack a twitter account with zero knowledge of coding.
Viewing Masked Passwords
All you need for this trick is an ounce of digital smartness. Once a password is logged on a browser, embedded safety checks automatically mask it as "********". All you have to do is:
Right-click the password query box on the browser and click on the "Inspect Element" sub-option.
After clicking, the developer console provides the next option as an "input type password".
From here, click on "Change password to text" or simply click on the "eye" symbol. The old password is revealed at once.
Social Engineering
This method works more on the personality of the user, and not directly on the twitter accounts. You don't need the user's phone number or email address. All you have to do is trick the user to unknowingly reveal their password. You would definitely need a few skills of manipulation methods.
Hacking Email Address
Password reset instructions are normally sent to the linked email account. All you need on how to hack into someone's twitter account here is the email ID and password. With this information, you can request a password reset and proceed to supply a new password through the instructions sent to the hacked email address.
Saved Password from Browser or PC
For this method, you would need physical access to the primary browser connected to the twitter account to be hacked. These browsers automatically save social media accounts when enabled by the user. To get started, assess the URL of the twitter account from the browser. Then click the start menu button and select the 'Pick a category' label. From here, you can select the 'User account menu option'. The 'Manage my Network Passwords' is revealed, and a single click on this option reveals all stored usernames and passwords.
Snooping
Yes! You can simply snoop over their shoulders while they log in. This method is the oldest in the book, however, it works smoothly when combined with some whiff of smartness. All you need to hack twitter account here is a good view as they log in.
Method #3 — How to Hack a Twitter Account Easily with Phone Spy App
This method is the easiest and the most reliable. Phone spy app is a special kind of software that can give you complete access to the target device in several minutes, it is not noticeable and easy to use. Let's talk about this method more detailed.
If you want to know how to hack into a Twitter account, phone spyware is a perfect solution for you. You just download it, install and enjoy easy, reliable monitoring. These apps can be used for different purposes:
If you are a parent: spyware will save you from unnecessary worries about your kid. You will get into his/her phone, all messages, Twitter account activities, even phone calls. You can be sure that your kid is safe with this parental control spy tool. Read more about it here.
If you are an employer: you can hack phones of your employees – get access to the Twitter account. But if you are going to hack the device of employees when they use company phones, you should warn them about it.
Personal life: you can hack your partner. The question of trusting relationships may be raised, so it's up to you.
How do Spy Apps Work?
Twitter hacking apps are quite easy to use, you should choose an effective and reliable spy application. Find some reviews of spy applications before installing and compare their features, you can read about spy applications here.
How to Install a Twitter Hacking App?
Find the application which you consider the best, pay attention to testimonials and a list of compatible devices (iOS, Android etc.).
Go to the website of the service and download the installation file of the program. You should have access to the target device at this stage of the installation process.
Run the installation file and wait a couple of minutes, don't worry, it won't take much time.
Sign up your personal online account. It will be your virtual account which will enable you to see all the Twitter account activities of the owner of the target device remotely. Use your relevant email, login, secure password.
Change and adjust user settings of your account.
Now you are ready to log in and check the hacked Twitter account of the target person.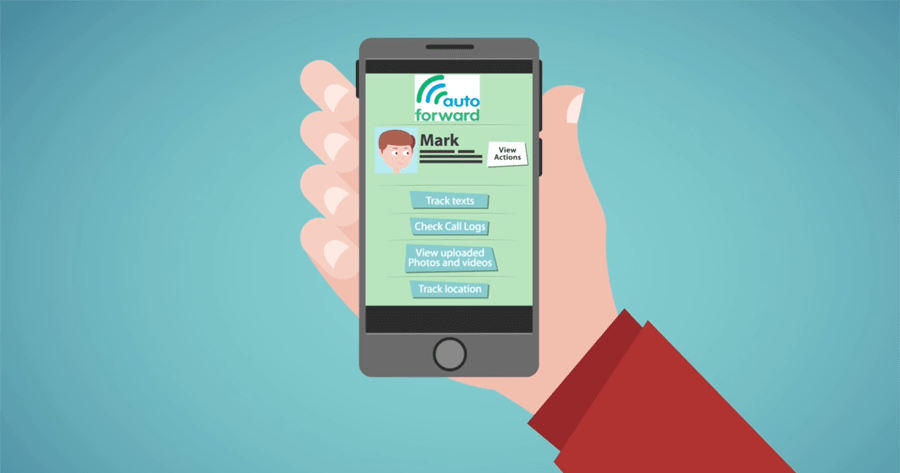 Hack Twitter with Spy App and Get More
If you use cell phone spyware for hacking someone's Twitter account, you will have access not only to all tweets, pictures or videos. You will be able to spy on many activities.
Received and sent SMS messages;
Phone calls details;
Web browser history;
Calendar, events;
GPS location;
Accounts on other social media besides Twitter (Facebook account, Telegram, Instagram, Snapchat, etc.);
Messenger chats (WhatsApp, Viber, Skype, Line, WeChat, etc.).
Some apps provide even more sophisticated monitoring, for example, Auto Forward makes it possible to block unwanted apps. iKeyMonitor enables its users to record their surroundings.
Spy Apps for Hacking Twitter: Unquestionable Advantages
Spy apps are working in the stealth mode which means you can hack someone's Twitter account without them knowing.
You get a lot of additional monitoring features in one set.
A user-friendly interface of the application makes it easy to use, it doesn't require special knowledge.
They are affordable for anyone, you also can find free spy applications on the Internet.
You can check Twitter account activities as well as all other phone activities of the target person from any place and any device which has an Internet connection.
In this article, you have learned how to hack a Twitter account using different methods. Spy application is an amazing tool that is available on the Internet and will solve all your problems if you are going to hack someone's Twitter account. We know that you may have some questions about it. Just leave them below, we will answer them.