Is SecureTeen Cell Phone Spy App Worth Using?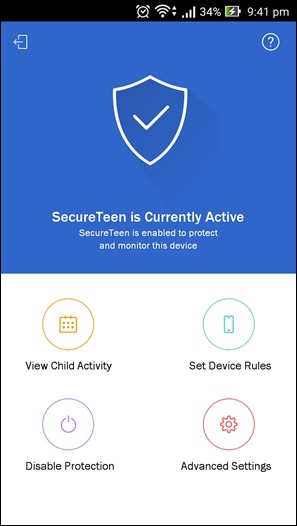 If you are a parent and you want to protect your kids, then you might think about spy apps. You also could ask yourself questions such as "Where are the kids?", "What takes them so long to get from school?", "Who are they chatting with?" And we ask these questions not because of curiosity. We worry about them and want to keep everything under control. SecureTeen can become a great solution in such cases. It is a spy app that is able to provide the complete information about kids' phone calls, SMS messages, GPS location, activities on social media, etc. Let's look at it closer.
About SeccureTeen
SecureTeen was developed specially for monitoring kids. It meets all needs of parents. It is effective and easy to use. Using this app, you can gain access to data that goes through the target phone in several seconds. You just need to sign in to your personal account.
How Does SeccureTeen Spy App Work?
You shouldn't be a hacker to install the app. SecureTeen doesn't require any special skills and knowledge. The application provides a quite friendly interface. The installation process is simple and fast. You should follow several steps:
Visit the official website of the service;
Choose the type of monitoring and download the installation file;
Run the installation process of SecureTeen;
Configure the software if needed;
Adjust user settings if you want;
Using your valid email and reliable password, create your personal web panel.
After that, you are ready to start monitoring. The app will upload information from the target device to your online account. You will have an opportunity to access it at any time and from any device that has the stable Internet connection.
Benefits You Get Using SecureTeen App
There are many benefits you can get if you become a user of SecureTeen spyware for parental control. With SecureTeen you will have an opportunity to:
Avoid online fraud, cyberbullying, stalking and other online crimes;
Forbid violent content (games and media files);
Block harmful content and unwanted apps;
Block inappropriate websites and content.
Key Monitoring Features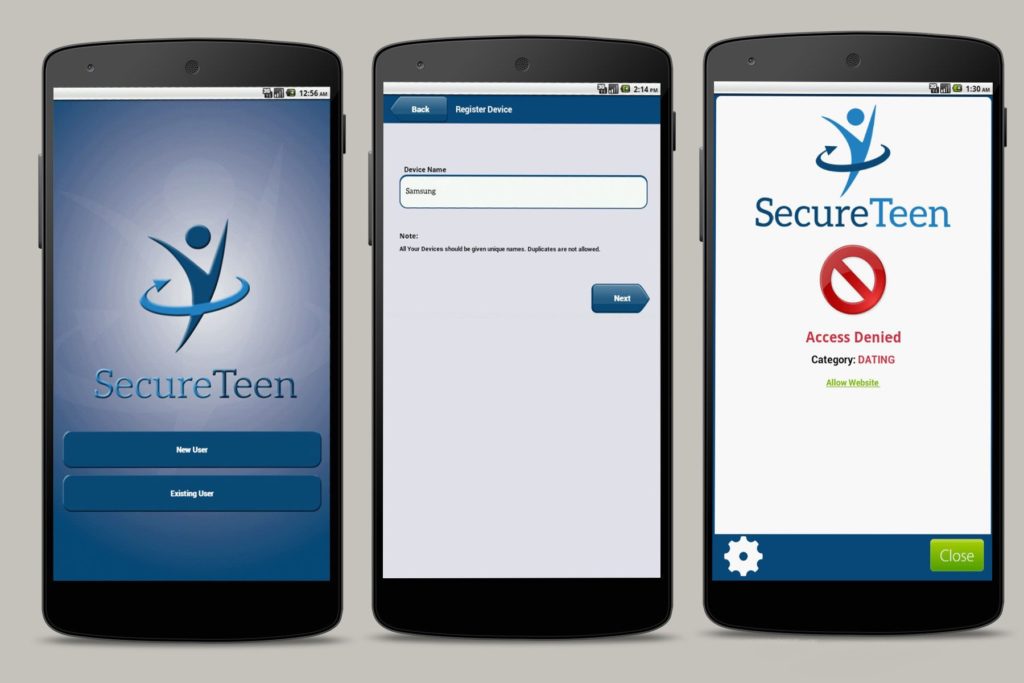 Android parental control
If you intend to track Android devices, you will get a wide range of monitoring functions:
Tracking SMS messages. Be aware of sent and received messages. This feature provides time and date logs, names and numbers of senders and receivers;
Spying Facebook activities. Facebook activities of your kid will be in a full view thanks to SecureTeen;
Blocking applications. This great feature enables its users to block the apps which they consider unwanted and inappropriate;
Online filtering. The app offers the option to set up special filters. These filters keep all kinds of inappropriate files from displaying on your child's phone screen. You would get rid of adult and harmful content;
GPS tracking. This option of SecureTeen lets you track all movements of your children. You can always be aware of his or her location thanks to GPS technology. That's why you can take action if you understand that something goes wrong;
Tracking web browser history.– SecureTeen tracks visited websites and URLs of web pages. It uploads them to your personal online panel and saves there;
Time management. SecureTeen provides an opportunity to determine the exact time your child can spend on his online activities. It frees time for the important things as sports and studying.
iPad and iPhone monitoring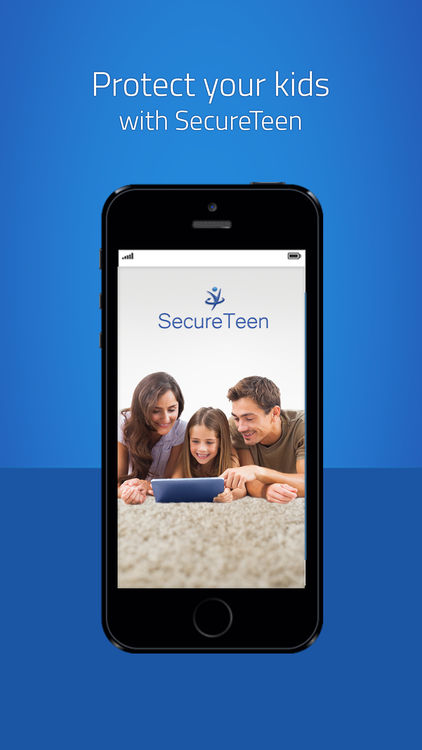 If you become a subscriber of the app and want to monitor iOS devices, you'll get the functions from the common list plus several special features.
Monitoring phone calls. Track incoming and outgoing calls with SecureTeen.
Blocking pornography content. SecureTeen spyware blocks access to porn websites completely. Devices of your kids will not have access to them.
Tracking social messengers. Monitor WhatsApp, Viber and Line chats, and conversations.
Safe search. Web pages that contain harmful and adult content will be removed from the search results.
Spying on Skype activities. SecureTeen has the possibility to see contacts, time and date logs of calls and messages sent or receives via Skype.
Computer monitoring options
When monitoring your kids' computer, you'll get access to:
Filtering online activities. You can protect your child from harmful and the negative content they may find online. Websites that contain unwanted and adult information will be forbidden.
Block apps. The great option enables its user to block apps he considers unwanted. Kids will have no access to it and will not be able to run them under any circumstances.
Pricing Policy
It is great that prices of  SecureTeen are affordable. They are quite justified, and almost anyone can afford it. No matter what type of monitoring you choose (phone monitoring or computer monitoring), you have to pay only USD 39.99. For this price, you get a year subscription and the ability to track up to 3 devices. It is a good option if you have more than one child.
Why Should You Choose SecureTeen?
SecureTeen is a spy app that specializes in monitoring kids. It is definitely worth using for several reasons. First of all, it works in the stealth mode. And if you don't want your kid to know about your monitoring, you can do it secretly. Be sure he will not notice your monitoring. The app hides in the background of the phone operating system, and it is undetectable. Secondly, you will have an opportunity to track several devices. If you have two or three kids, you can save your money and monitor all of them for one price. No one will be ignored. You also will be able to kick out the apps you consider unwanted or inappropriate and save kids' time for more important activities. Don't doubt anymore. SecureTeen is perfect for parental control. Try and check it!